Our interactive day camp will teach your kids about all different kinds of animals, responsible pet ownership, and provide a fun filled week to keep them entertained during summer break! Our camp includes arts and crafts, projects, and tons of hands-on animal experience, presenters and more while promoting the future of animal lovers.
Registration is not yet live, but we have a pre-registration form so we can reserve your space. You will be contacted first to register if you fill out this form. We expect a large turnout as our camps have been completely full in the years prior so we encourage you to sign up today.
Camp runs Monday – Friday and is $175 per weekly session. Morning session is 8:30 – 12:30 and afternoon session is 1:00 – 4:00
Farm Animals – June 6th – 10th
Aquatic Animals – June 13th – 17th
Reptile Animals – June 20th – 24th
Special Needs Animals – June 27th – July 1st
Farm Animals – July 11th – 15th
Aquatic Animals – July 18th – 22nd
Reptile Animals – July 25th – 29th
Special Needs Animals – August 1st – 5th
FARM ANIMALS
Farm animals week will focus on animals you would see on a farm! Donkeys, cows, goats, rabbits and more. Your kids will learn all about the needs of these animals and how to properly care for farm animals. They will get hands-on experience, crafts, activities and more. This week will have an educational presentation for your kids as well.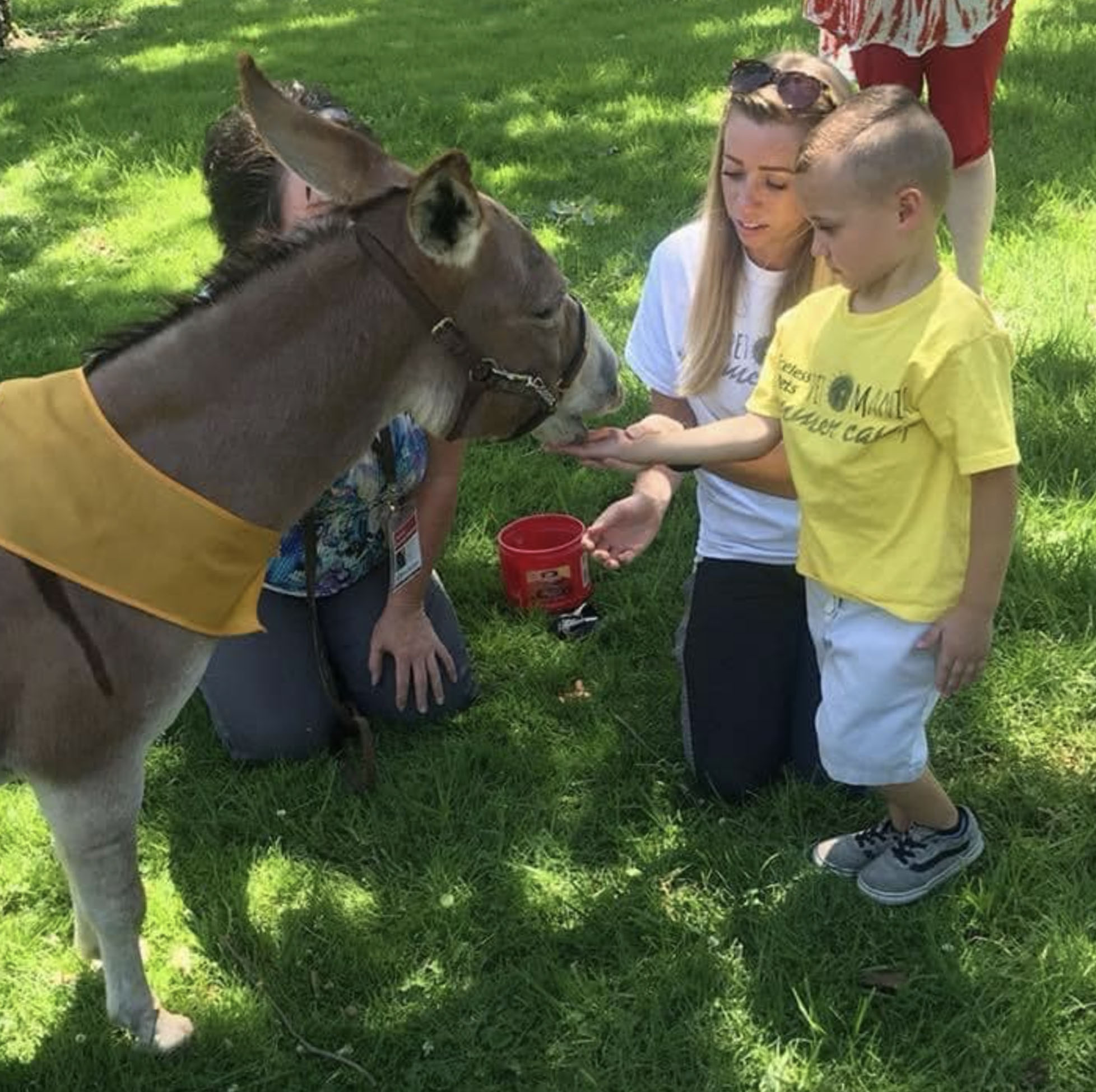 AQUATIC ANIMALS
This week is teaching us all about animals you will find under the sea! Sharks, starfish, jellyfish, sea urchins and more. Your kids will learn about the needs of these animals and how to interact with these animals. This is a hands-on unique experience where your child can see and touch animals that live in the water.
REPTILE ANIMALS
This week is completely focused on animals such as snakes, lizards, chameleons and more! This is great for kids who love learning about all different species, what they eat, and how to interact with them. There will be crafts, activities, and more for your kids to do while learning all about slithery friends.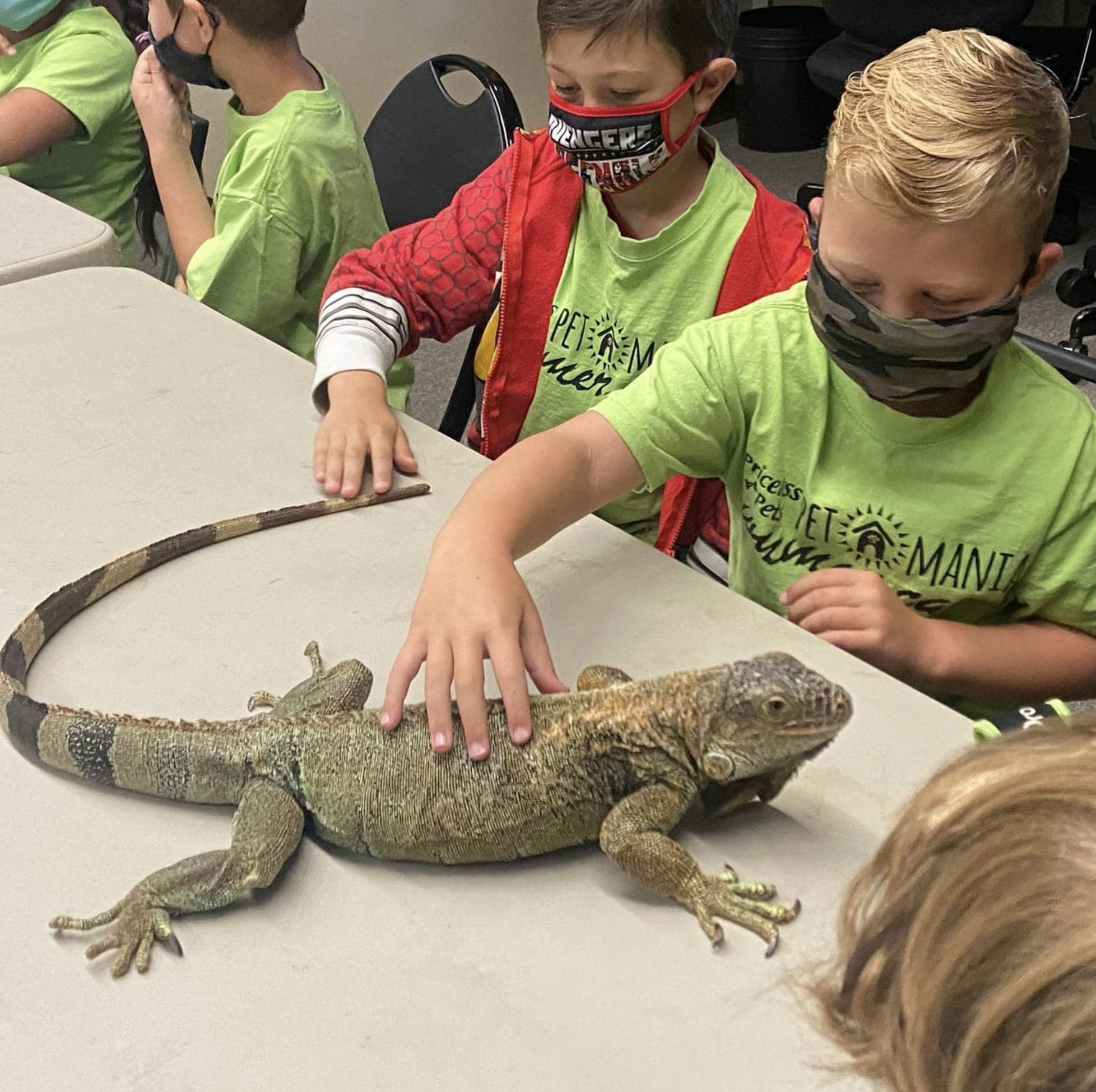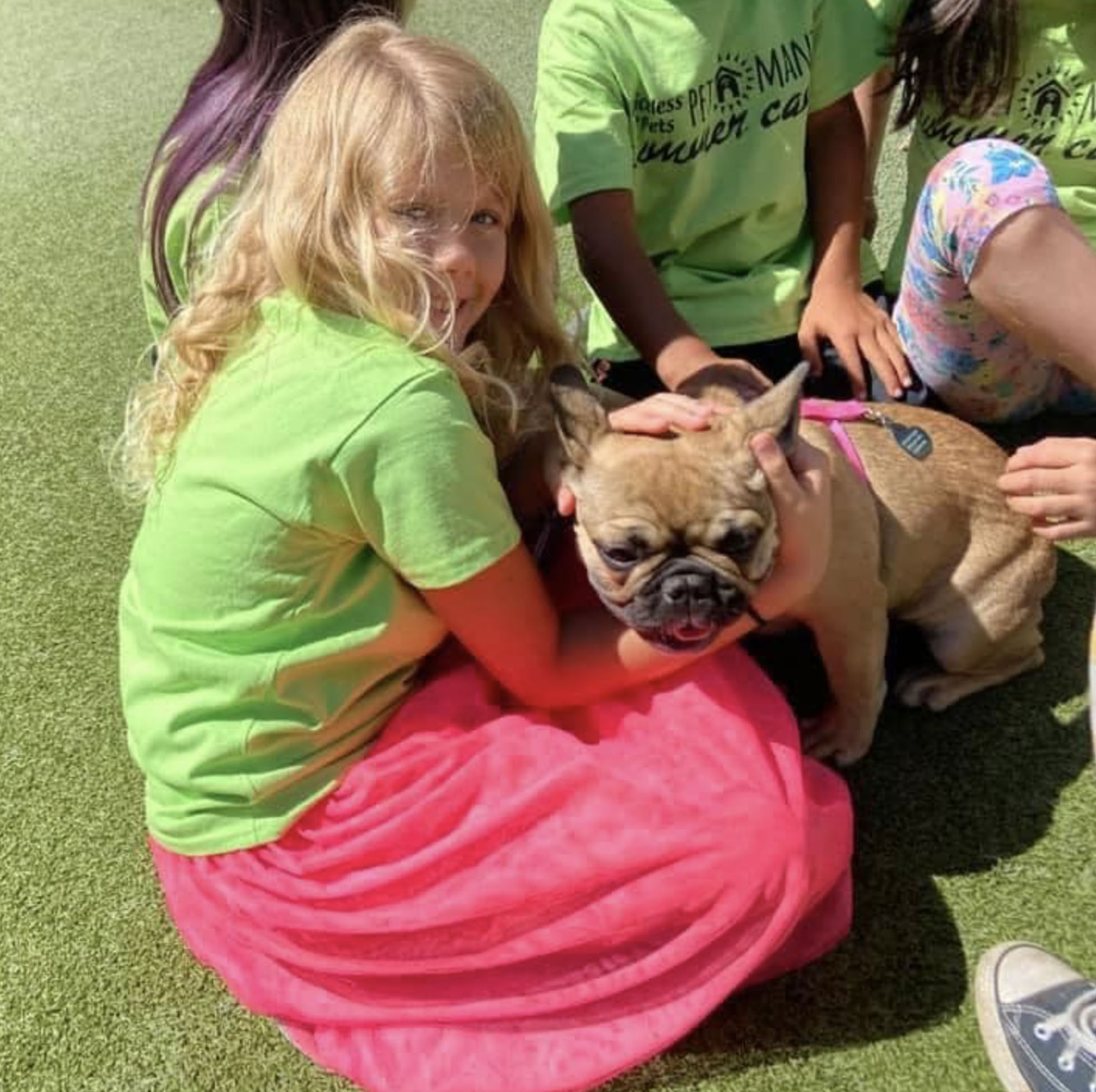 SPECIAL NEEDS ANIMALS
This week is all about animals helping people and people helping animals with a special need. There will be wheelchair pets, animals who are blind, and more. Special needs animals will be there to show off just how awesome they are even when you have a need that may be different from others! There will be a special presenter that comes to talk to the kids about how animals are used for people with special needs and how humans depend on dogs for comfort when they have a disability. While we wish we could accommodate humans at this time with special needs, this is just for animals who have special needs.