Welcome to the Chino Hills Location Adoption Center
This page will keep you up to date on all that is happening at our Chino Hills Adoption Center. As you may know, Priceless Pets is a non-profit, no-kill pet rescue operating out of multiple storefront adoption centers known as "The Orphanage." All animals are rescued from surrounding high-kill, high-access shelters, owner surrenders on a case-by-case basis, and other various circumstances. Come in and visit, we hope to meet you!
Location hours: Tuesday – Friday 12:00pm to 7:00pm, Saturday & Sunday 12:00pm – 5:00pm.
Location Manager Spotlight
Check out a little message from Sara Trafecanty – our wonderful location manager at the Chino Hills Adoption Center! Sara and the rest of her team work around the clock to assist in saving the lives of innocent animals. We are so grateful for our Priceless Pets team and all the hard work that Sara does. Make sure to drop in to our center, say hello, and maybe take a loving pup out for a quick stroll!
Interested in Adopting?
Are you interested in adopting? We hope so!  To view more information, please visit the "Adoption" page on the Priceless Pets main webpage. We hope to see you at one of the adoption centers soon!
Chino Hills Dog and Cat of the Month
Name: Koda
Sex: Male
Age: 3 years
Breed: Akita / Mix
Meet Koda! Koda came to Priceless Pets after being found as a stray in Costa Mesa. He is a handsome boy with a gorgeous, soft coat. Koda loves his long walks and is great on leash but can be prey-driven so heads-up for squirrels, rabbits, and other small animals/pets. He enjoys playing with toys and is very affectionate towards people. Koda is patiently waiting for his forever home where he can be king of the castle (with no other pets in the home) and receive all the cuddles and scratches behind his ears.
From some of his favorite Priceless Pets Volunteers:
"Koda loves to be outside! He loves to chase the ball, but he doesn't always bring it back to you. 🙂 He is a very gentle boy!"
"This handsome giant absolutely loves his hikes. His nose stays on the ground, smelling all the smells. He even loves to chase lizards (although they're a bit too fast for him). Once in the grass, he rolls and rolls with such a big happy smile on his face. Handsome Koda is just a joy to be around."
"I found my new love! Koda is a big, fluffy sweetheart."
"He is a love and giant snuggle bug! I love to walk him every time I volunteer."

Name: Queen Elizabeth
Sex: Female
Age: 1 Year Old
Breed: Domestic Shorthair
Meet Queen Elizabeth!
Queen Elizabeth is a sweet mama cat who has finished her mom duties and can't wait to find her forever home. She follows her humans around the house and just wants your love. She has a playful side that she lets out occasionally as well. She loves to chase the feather toy and loves playing with her human kids! She has the best personality and is very friendly. She will make a great addition to your family!
Sunday Hikes
Join us every Sunday at 8:00am for an exciting hike around the area with our location's adoptable dogs! This hike is family friendly and we encourage you to arrive early, as all dogs are subject to availability. Please meet us right out front of our location's doors where you will then have the exciting opportunity to take a special pup on a walk (and maybe even home)! No prior sign up is required. 
Here at Priceless Pets, we are always looking for ways to share our love for animals and to spread adoption awareness within the community! Whether at an adoption event, a rescue, on a hike, or leading educational camps for kids, there are so many ways for the community to get involved. Check out this brief video to learn more and make sure to view the list below of the Chino Hill location's upcoming events. Want to get involved or know of an event to help spread the word? Contact us! 
Most Needed Donation Items!
Donations are crucial to our continued ability to help provide a warm and comfortable, but sanitary environment for all of our animals until they find their forever homes! We are always accepting dog and cat food, towels, and more! Other great items we are always in need of are laundry detergents, bleach, paper towels, mop heads, dish soap, and other household items used to keep our locations spotless and clean for the animals. You can also visit our Amazon Wishlist which we regularly update per our location's specific needs!
We are open for adoptions and donations Tuesday through Friday from 12:00pm – 7:00pm, Saturday from 12:00pm – 5:00pm, and closed on Monday's. All donations are tax deductible.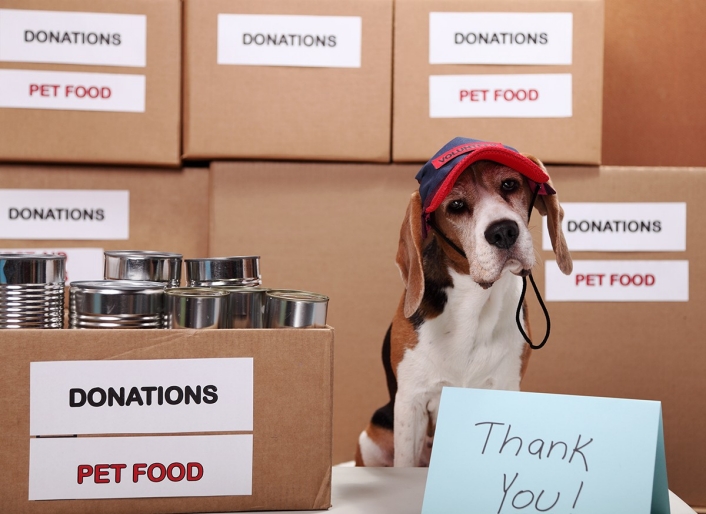 The Orphanage - Claremont
665 E. Foothill Blvd.
Suite E
Claremont, CA 91711
Our Location Address
The Orphanage Chino Hills Adoption Center
2587 C Chino Hills Pkwy
Chino Hills, CA 91709
Our Hours
Tuesday – Friday 12-7pm
Saturday & Sunday 12-5pm